Keys Gate Realty Buyers Guide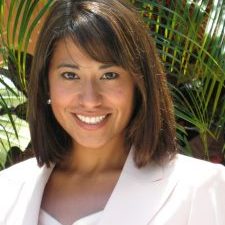 Get to know Your Real Estate Agent
Mayra Aguirre
Owning a home is more than a financial investment; it's an investment in quality of life – particularly if you have a family or if you're planning one. You can decorate or renovate however you like, customize your landscape, rule the roost! It's your home.
This guide provides a detailed look at the home buying process.
My name is Mayra Aguirre and I am honored to be working with you! Selling a home is one of the biggest decisions you will make and I'm going to be here with you every step of the way to make sure that you are comfortable, taken care of, and that your home selling experience is as easy and fun as it can be!
I've had experience with buyers and sellers, in many different markets and price ranges. No two deals are alike and no two properties are alike. Every Buyer and Seller is different, have different wants, needs and financial goals.
I'm looking forward to get to know you and help you sell your home fast and for top dollar!
Register today to receive a FREE Home Valuation Report. Simply enter your contact information and some details about your home, and one of our Realtors® will contact you with your report.
With over 75 years of combined experience, the Agents at Keys Gate Realty will make every effort to sell your home in the Keys Gate or surrounding areas. Located in the heart of Keys Gate, we pride ourselves in having vast knowledge of this area and the surrounding areas of Homestead, Miami and the Florida Keys.
Prior to listing your home, we will assist you in determining what factors can influence the sale of your home and at the same time help you get the most for your property.
SIgn In To Receive Alerts
Sign in to receive FREE Home Valuation, Market Reports, and set up saved searches and favorite properties